Do you get those LinkedIn Top Stories sent to your inbox once or twice a week?

Every time I get them, I always tell myself "Jeremy, don't waste 20 minutes reading these stories like you always do."

And then it HAPPENS….

The headlines suck me in!

Am I the only one??

I just have to know "The 1 Question He Asked His Boss That Changed His Entire Career."

Another example, I went on the Huffington Post this morning: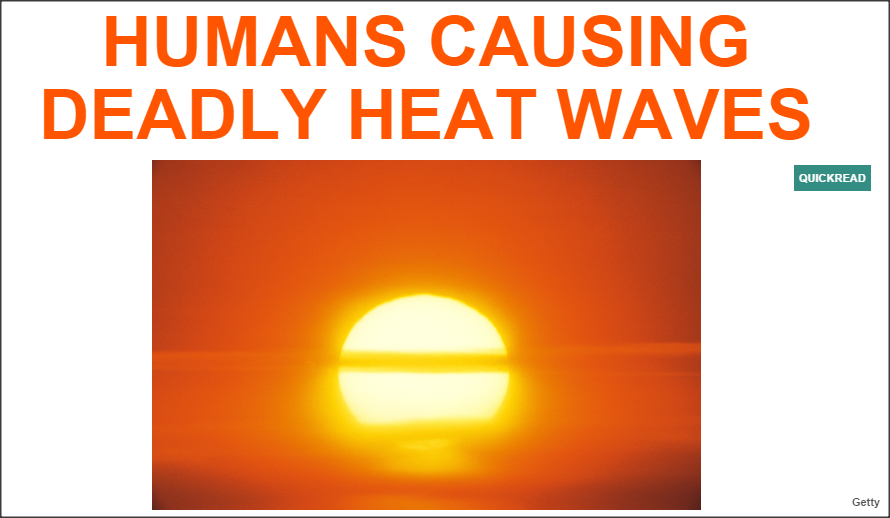 Maybe it's just me, but I wanna know what you and I are doing to cause deadly heat waves…

Anyways…

I was looking at my Facebook ads recently, and I started studying what made some headlines more successful than others. 

I'm not talking just selling shirts, I'm talking running ads for ANYTHING. 

Webinars. 

Offline clients.
Consulting. 

It seems the best headlines are the ones with an editorial feel to them. The ones that seem like stories. 

Turns out it's not just me. There's a whole legion of data out there that says people are scientifically more inclined to click on this stuff. 

So what does this mean for you?

It means you can take advantage of these sites who invest so much in writing winning headlines. You can use the same type of headlines for your Facebook ads. 

Here are two great resources where you can see some of these headlines:

https://www.linkedin.com/today/posts

http://www.huffingtonpost.com/  (Click different sections, like "Business")

Model your FB headlines after them. Just make sure it all ties in with your ad and your landing page. 

Before I let you go…
Want a guaranteed way to double your business? Go Here.